Guys,
Voor degene die interesse hebben heb ik nog een 60 in 1 jamma PCB te koop. Nozomi prijs is € 50,- ex verzendkosten. Kan ook opgehaald worden in Zoetermeer.
Groet,
Pieter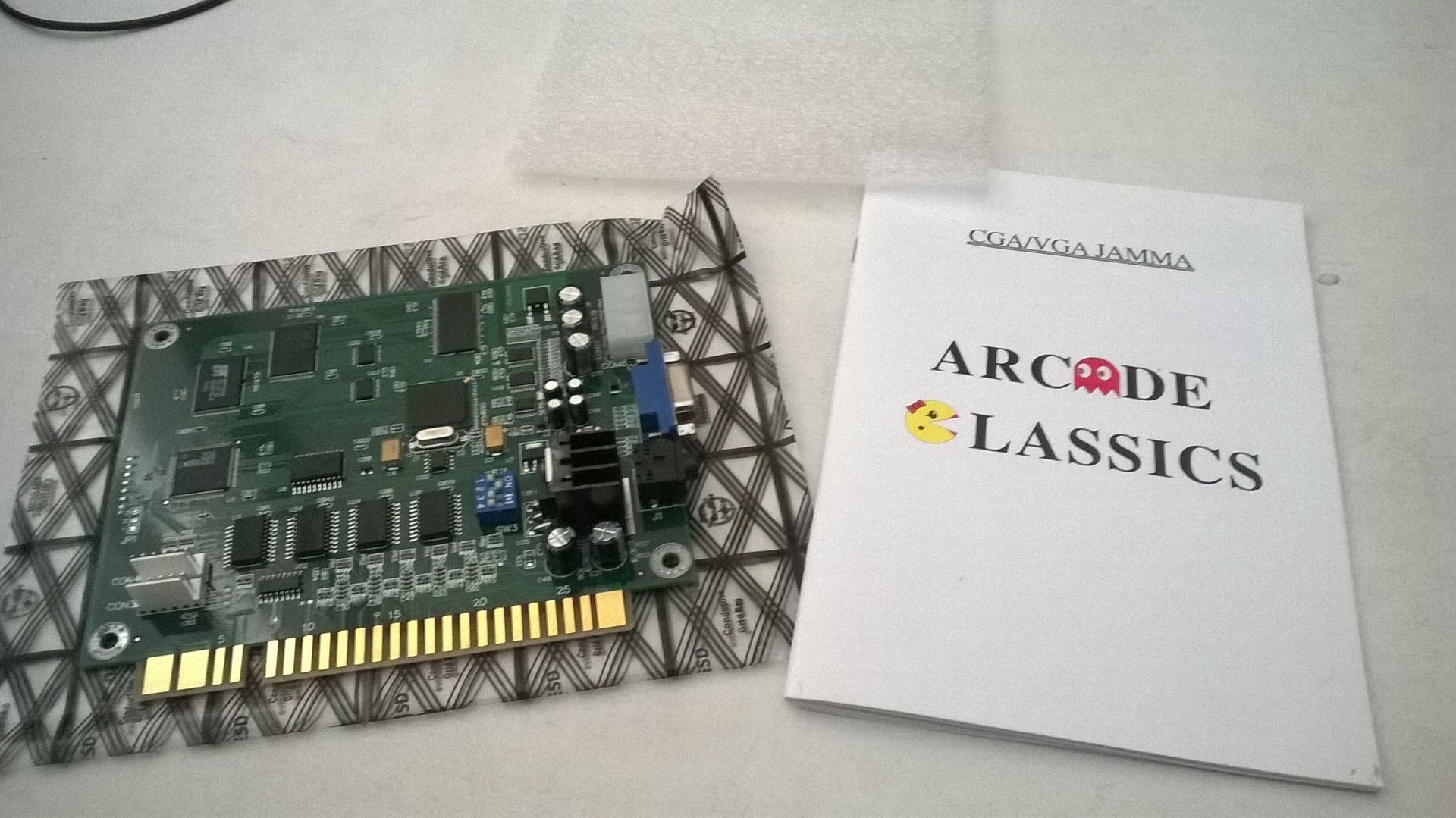 De 60 grootste Arcade klassiekers
Herinnert u zich nog de gouden klassiekers, die vroeger alleen in de
Videohallen en patatzaken te spelen waren? Tijdloze games zoals Pac-Man, Galaga, Frogger en Space Invaders. Op deze PCB vindt u alle originele ROMs en het is zelfs mogeljk om uw highscore op te slaan. Dit zijn de games zoals u ze herinnert. Ze zijn nog net zo leuk als toen! Let op:
dit zijn vertikale games!
Ieder spel kan afzonderlijk worden ingesteld. U bepaalt zelf het aantal
levens, de moeilijkheidsgraad en nog veel meer. Deze PCB is aan te
sluiten op een CGA of VGA monitor, maar voor dat echte arcade-gevoel,
raden wij u aan hem op een normale low-res monitor aan te sluiten. Of te
plaatsen in een ouderwetse arcadekast. Dan is het echt helemaal zoals u
het zich herinnert.
60 in 1 Game List
1942
1943
Kai
Amidar
Arkanoid
Bomb Jack
Burger Time
Centipede
Congo Bongo
Crush Roller
Dig Dug
Dig Dug 2
Donkey Kong
Donkey Kong Jr.
Donkey Kong 3
Frogger
Galaga
Galaga (Fast Mode)
Galaga 3
Galaxian
Gun Smoke
Gyruss
Hustler
Jr. Pac-Man
Jr. Pac-Man (Fast Mode)
Jumping Jack
Juno First
King and Balloon
Ladybug
Mappy
Millipede
Moon Cresta
Mr. Do
Mr. Do's Castle
Ms. Pac-Man
Ms. Pac-Man (Fast mode)
New Rally X
Pac-Man
Pac-Man (Fast Mode)
Pac-Man Plus
Pac-Man Plus (Fast mode)
Pengo
Phoenix
Pinball Action
Pleiads
Pooyan
Qix
Scramble
Shao-Lin'ss Road
Space Invaders
Space Panic
Super Breakout
Super Cobra
Super Pac-Man
Tank Battalion
The End
Time Pilot
Van-Van Car
Xevious
Zaxxon